Silver Elite Online presents
Jay Wojcik, M.D., orthopedic surgeon with Lovelace Medical Group is a fellowship trained orthopedic surgeon, specializing in joint replacement and adult reconstruction surgery. Join us as we learn about osteoarthritis and how it affects our joints. Focusing on the hip and knees, Dr. Wojcik discusses the treatment options before considering surgery, as well as how to prepare for surgery and recover.
Dr. Wojcik completed his fellowship in adult reconstructive surgery at the Florida Orthopaedic Institute. His training involved state-of-the art techniques in hip and knee replacements utilizing computer assisted navigation and robotic assisted surgery. He specializes in primary, complex, and revision joint replacements as well as minimally invasive and muscle sparing approaches such as the anterior hip approach. He completed his orthopedic residency at the University of New Mexico.
He is a member of the American Academy of Orthopaedic Surgeons and the American Association of Hip and Knee Surgeons.
To learn more or schedule an appointment call 505.727.2727 in Albuquerque or 575.625.3222 in Roswell
To schedule online: New patients, click here, Established patients, click here
Learn more about Lovelace Orthopedics here
We are pleased to offer you a new and more convenient way to access emergency and urgent care services called Find Care Now.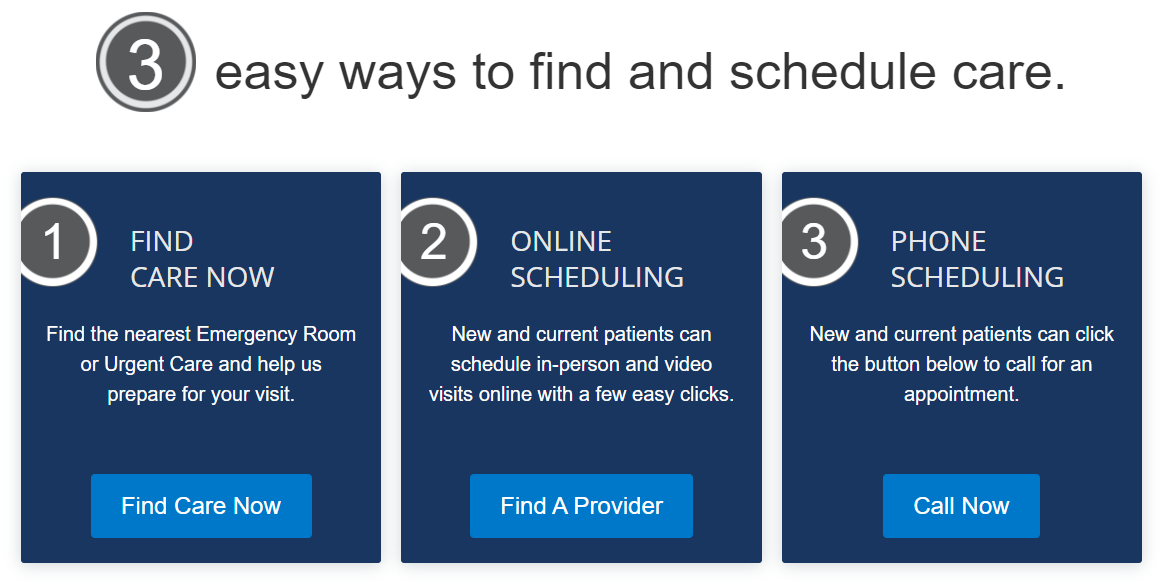 Find Care Now allows you to quickly view and compare emergency and urgent care wait times for all Lovelace Health System emergency departments and our Lovelace Medical Group Urgent Care at Jefferson and Osuna – all from lovelace.com or from your Lovelace MyChart account
Simply select a location, enter your name and contact information, reason for the visit, and an estimated time of arrival. This information allows staff to prepare for your visit. Please be advised that it does not create a "reservation" for care, but helps streamline the check-in process.
Find Care Now provides convenience for your busy schedule.
EARLY DETECTION IS THE KEY TO SAVING LIVES
March is national colorectal cancer awareness month. Regular colorectal cancer screening is one of the most powerful weapons for preventing colorectal cancer. While colon cancer is the second leading cause of cancer deaths in the United States for men and women, it can be one of the most preventable cancers and most curable when detected at an early stage.
Call today to schedule your preventive care exam or colon cancer screening, including colonoscopy.
Convenient Westside & NE Heights Location 505.727.7833
In Roswell call 575.625.3222
March is national Brain Injury Awareness month! The Lovelace UNM Rehabilitation Hospital is partnering with with RunFit and Fleet Feet to support the Brain Injury Alliance of New Mexico in an effort educate our community about brain injury services and support. Register today for our virtual fun run/walk event that you can complete anytime between Saturday, March 20 through Sunday March 28! All proceeds benefit the Brain Injury Alliance of New Mexico.
Brain injury is unpredictable in its consequences. It affects who we are and the way we think, act, and feel. Brain injury can change everything about a person in a matter of seconds. The most important things to remember are:
A person with a brain injury is a person first
No two brain injuries are exactly the same
The effect of a brain injury are complex and vary greatly from person to person
The effects of brain injury depend on factors such as cause, location and severity
At Lovelace UNM Rehabilitation Hospital, we treated 220 individuals with traumatic, non-traumatic, and other neurological injuries in 2020. 84% of those patients were able to return home with loved ones and family to continue the recovery associated with brain injury. Lovelace UNM Rehabilitation Hospital offers a Brain Injury Program certified through the Commission on Accreditation of Rehabilitation Facilities (CARF). This is the only CARF certified Brain Injury Program in New Mexico.
How Our Virtual Fun Run Works:
Sign up and register here for either the 5k, 10k or 1 mile distance. Cost for adults - $30 , Cost for children/youth (under 17yrs of age) - $20
Run, walk, or roll the distance on a course of your choosing (or treadmill!) and then simply report your time to be added to the online leaderboard. You do not have to record your time if you prefer not to.
Complete your virtual run, walk or roll between Saturday March 20th and Sunday March 28th.
You do not need to complete the distance all at once. Break it up, do it alone or with a friend. Just have fun!
Don't forget to participate in your Run, Walk and Roll t-shirt! Participants will receive an event t-shirt and finishers medal with registration.
Albert Gonzales had a very active life as a powerlifter, until one day in 2010, he began feeling dizzy during walks with his wife. These dizzy spells were incapacitating, requiring Albert to stop and sit down to catch his breath. He also noticed an uptick in his weight, gaining 20 pounds, with no change to his diet or exercise routine. Two heart surgery's later and he's still powerlifting to this day, thanks to the advanced medical procedures offered at Heart Hospital of New Mexico at Lovelace Medical Center. To read Albert's story, click here.
Unexpected Check-Up Leads to Life Saving Diagnosis
Donald Ortiz knows the importance of getting routine physicals done. So, when Dr. Fredie Diaz, primary care provider with Lovelace Medical Group, suggested he do a full work-up after missing an annual physical, Donald had no hesitance to do so. This full work-up at his visit was a critical part of his story. Read the rest of the story here.
Therapists at Lovelace UNM Rehabilitation Hospital Help TBI Patient on Road to Miracle Recovery

Read Brandon's story here.
Lovelace Women's Hospital Offering Single Dose Radiation Therapy to Treat Breast Cancer
Lovelace Women's Hospital is now performing single-dose radiation therapy for breast cancer that demonstrates the same efficacy as traditional 6-week radiotherapy and is significantly more convenient and less stressful for patients. Calvin Ridgeway, M.D., a surgical oncologist, now performs the procedure at Lovelace Women's Hospital, the only hospital in New Mexico offering the Targeted Intraoperative Radiotherapy (TARGIT-IORT) using the Intrabeam System from ZEISS.
"This radiation procedure not only reduces the number of visits and radiotherapy treatments for breast cancer patients, it has also been show to be just as effective as the traditional 5 weeks of radiation, " said Dr. Ridgeway. "This makes it much easier for the patient to comply with treatments, but also helps those patients with fears about entering a hospital during the COVID-19 pandemic. They only have to come for one procedure.
Learn more here.
Lovelace Medical Group welcomes advanced practice providers
To schedule an appointment call 727.2727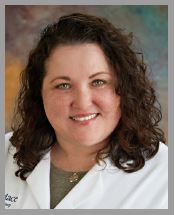 Lisa Candelaria, MSN, RN, FNP-C, certified Family Nurse Practitioner, Lovelace Medical Group Urgent Care
Lisa earned her Bachelor of Science in Nursing from Eastern New Mexico University in Portales, New Mexico. She then went on to complete her Master of Science in Nursing as a Family Nurse Practitioner at Angelo State University in San Angelo, Texas. Lisa has extensive experience over the past two decades working in rural settings. Her broad range of clinical experience consists of working as a registered nurse within service lines such as Obstetrics, sexual assault examination, Emergency Department Services, Pediatrics and Primary Care. She has also practiced in a variety of settings from Elementary School and College, to correctional facilities.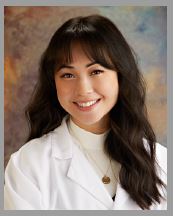 Thu Nguyen, FNP, vascular nurse practitioner at New Mexico Heart Institute
Thu obtained her Bachelor of Science in Nursing from the University of New Mexico, College of Nursing. She then went on to receive her Master of Science in Nursing with a Family Nurse Practitioner concentration at the University of Colorado in Colorado Springs.
Thu has an array of clinical experience, including holistic care, primary care, urgent care, pediatric care, cardiology care, orthopedic care and other specialties. Thu previously worked with New Mexico Heart Institute as a Registered Nurse and RN Triage, furthering her experience in medical, surgical and vascular/cardiology care. Thu is a member of the American Academy of Nurse Practitioners.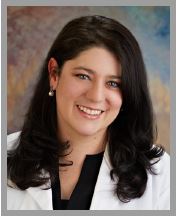 Audra McKillip-Heard, MSN, CNM, RN, Certified Nurse Midwife
Audra received her Bachelor of Science in Nursing from the University Of New Mexico, College Of Nursing in Albuquerque, New Mexico. She then received her Masters of Science in Nursing with a Midwifery Concentration. Throughout her past decade of nursing experience, Audra has cared for complex trauma/ surgical patients, laboring women, both Vaginal and Cesarean deliveries and assessment and care of newborns.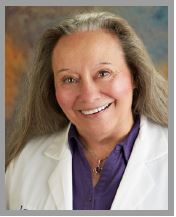 Cathleen A. Distor, RN, MSN, CNM, Certified Nurse Midwife
Cathleen received her Diploma of Nursing from Rapid City Regional Hospital School of Nursing. She received her Bachelors of Science in Nursing from South Dakota State University. She then went on to complete her Masters of Science in Nursing with a focus on Nurse- Midwifery at the University of Minnesota. In her 30 years of experience, Cathleen has gained extensive knowledge of a full scope of midwifery practices including performing ultrasounds, assisting in labor and delivery, caring for postpartum patients and working within the neonatal intensive care unit. Cathleen is a member of the American College of Nurse-Midwives.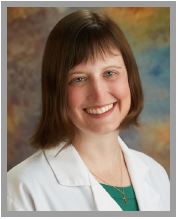 Holly Johnson, PA-C, Physician Assistant in Orthopedic Surgery
Holly received her Bachelor's in Biology at Bethany College in Lindsborg, Kansas. She then went on to complete her Master's in Physician Assistant Studies at King's College in Wilkes-Barre, Pennsylvania. Holly has over a decade of Orthopedic Surgical experience, which includes evaluating new and returning patients in both inpatient and outpatient settings, consulting in emergency room settings, First Assist in orthopaedic surgeries/ procedures, administering joint injections and aspirations, coordinating surgery schedules and many more tasks