Take it to heart
Date & Time:
Thursday, February 9, 2023 -

10:00am to 11:30am
Full Address
Lovelace Regional Hospital Lobby
117 East 19th St.; Roswell, NM 88201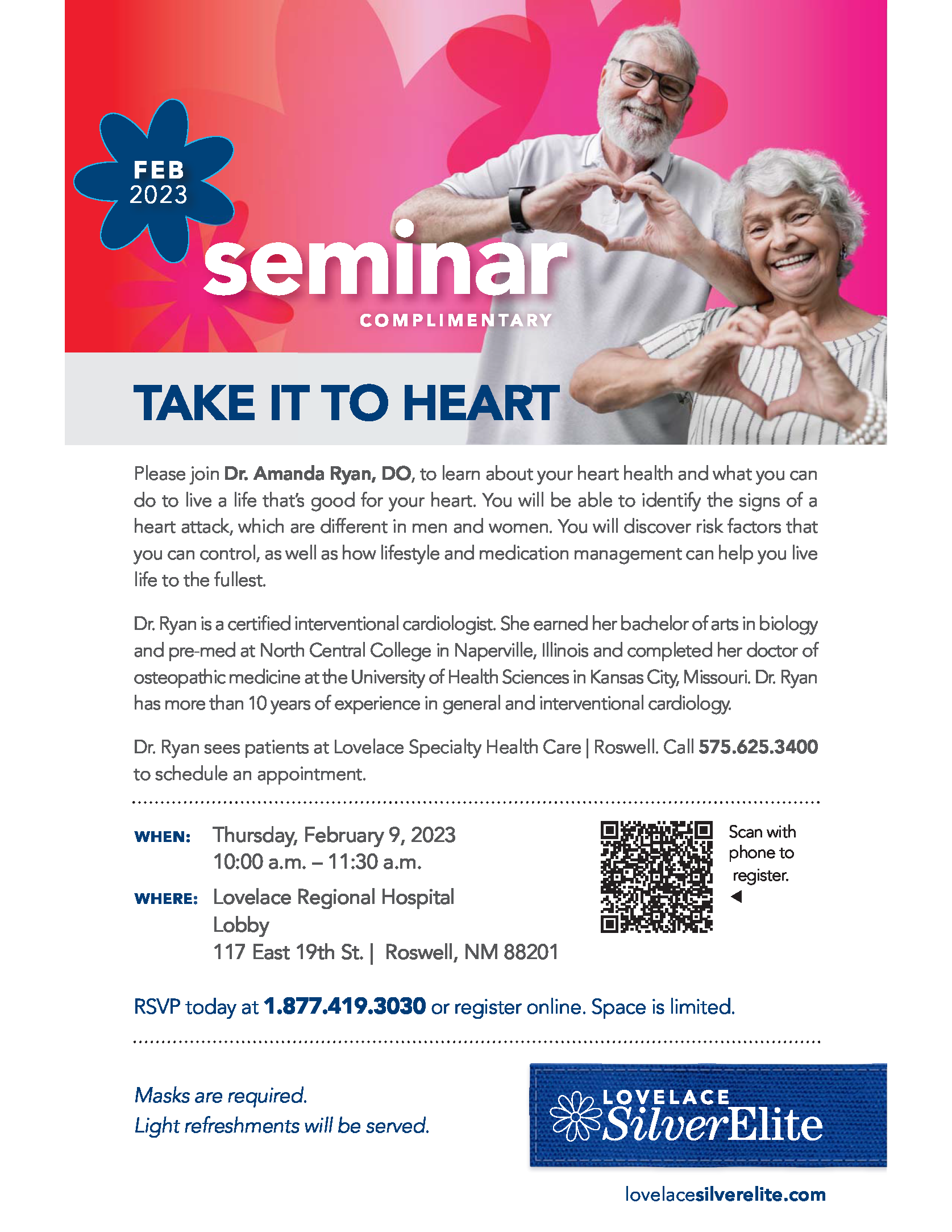 Please join Dr. Amanda Ryan, DO, to learn about your heart health and what you can do to live a life that's good for your heart. You will be able to identify the signs of a heart attack, which are different in men and women. You will discover risk factors that you can control, as well as how lifestyle and medication management can help you live life to the fullest.
Dr. Ryan is a certified interventional cardiologist. She earned her bachelor of arts in biology and pre-med at North Central College in Naperville, Illinois and completed her doctor of osteopathic medicine at the University of Health Sciences in Kansas City, Missouri. Dr. Ryan has more than 10 years of experience in general and interventional cardiology.
Dr. Ryan sees patients at Lovelace Specialty Health Care I Roswell. Call 575.625.3400 to schedule an appointment.
Space is limited
Masks are required.
Light refreshments will be served.